Weddings
and Partnership Celebrant
"Marriage is a lifelong commitment to continue to build a loving partnership, to keep the freshness, the fun and excitement alive alongside the tasks that every-day living, and family life can bring.
It's expressing your feelings openly and honestly; and holding an acceptance and respect of each other through whatever may come…"
I love taking weddings and family celebrations – they're so full of excitement, often filled with smiles and sometimes, tears too. They are always uplifting and so very personal which makes them so special.
Working together we can create your own personal Civil Wedding or Partnership Ceremony – unique to you both.
My West Midlands Wedding and Partnership Celebrant services currently cover the following areas, but are not limited to:
Birmingham; Bromsgrove; Dudley; Edgbaston; Hagley; Halesowen; Harbourne; Kidderminster; Kingswinford; Stourbridge; Walsall; West Bromwich; Wolverhampton and Wombourne.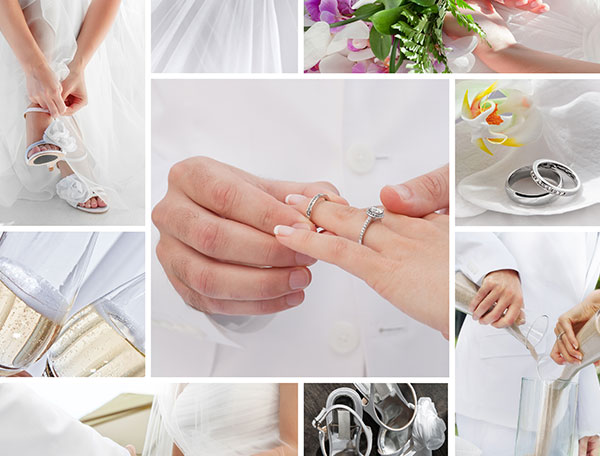 Together, we'll create your ceremony; it could a simple straight forward traditional ceremony or it could be full of wonderful ideas – here are some:
Readings – an opportunity for others to read in your ceremony
Remembrance Candle – for those that can't be with us on the day
Handfasting – tied in love
Unity Candle – light by yourself and those family and friends important to you
Wine & Letter Box – an anniversary bottle of wine with a love letter to yourselves
Wishing Tree – for guests to write their love and support and hang on the tree
Your story – what brought your lives together? What are your hopes and dreams?
Ring Warming – filling your Rings with love, hopes and dreams
Rose Ceremony – exchanging the first gift of a rose
Sand Ceremony – blending the sand as you blend your lives together
Register – signing the Register together
Jumping the Broomstick! – just that, into your new energy – your new life!
Civil Celebrant West Midlands
Weddings
and Partnerships
I'll help you to have a special – memorable day. It's your day, so have it your way… I've conducted Weddings and Partnership ceremonies in hotels, lakeside, front rooms, fields, tepees, gardens, orchards, social clubs, and snooker rooms! I'm more than happy to be flexible and your only limitation is your imagination.
I believe in listening to you and giving you the option to choose what you want, whatever kind of Wedding or Partnership ceremony you want, whether is it a traditional one or one that is more uniquely creative. Working together we can create your own personal civil wedding or partnership ceremony – unique to you both.
"Love is the great unifier — our one universal truth. That no matter who we are, where we've come from, what we believe, we know this one thing: love is what we're doing right.
We've all loved in our lifetimes, and in this moment, we're reminded that the ability to love is the very best part of our humanity. Today marks a new beginning…"
For civil weddings / partnerships to be recognised in Law, a short service at the local Registry Office is required and takes place in front of 2 witnesses and a Registrar. This is a legal requirement in both France and Germany before you can get married in a church or approved premises. The legal part of a Civil Wedding / Partnership is made up of 3 basic steps:
Declaratory Words – " I do solemnly declare that I know not of any lawful impediment why I ………. may not be joined in matrimony * to ………".
Contracting Vows – "I call upon these persons here present, to witness that I ………. do take thee ………. to be my lawful wedded husband / wife*".
Signing of the Marriage Register – * wording may vary slightly for a Civil Partnership
The rest of the service Exchanging of Vows; Exchanging of Rings; Music; Readings; other ceremonies are all purely ceremonial and can be performed at ANY location.
You may wish to do this before the service or on the same day. For this you will need to obtain a Notice of Marriage (the intention to marry) for which you must make an appointment. There is a waiting period of 16 days before you may hold the Register service which must also be booked.