Civil Celebrant West Midlands
Working together we can create your own personal civil wedding or partnership ceremony – unique to you both.
It can be traditional or something completely different – do you have a favourite place you like to go? Is there a beach, garden or wood that you love?
The only thing we have to be mindful of is the weather so in this country it's always wise to have a Plan B!
There is no right or wrong way, and you are only limited by your imagination. It's your day, so have it your way!
My West Midlands Civil Celebrant Couple Ceremonies currently cover the following areas, but are not limited to:
Birmingham; Bromsgrove; Dudley; Edgbaston; Hagley; Halesowen; Harbourne; Kidderminster; Kingswinford; Stourbridge; Walsall; West Bromwich; Wolverhampton and Wombourne.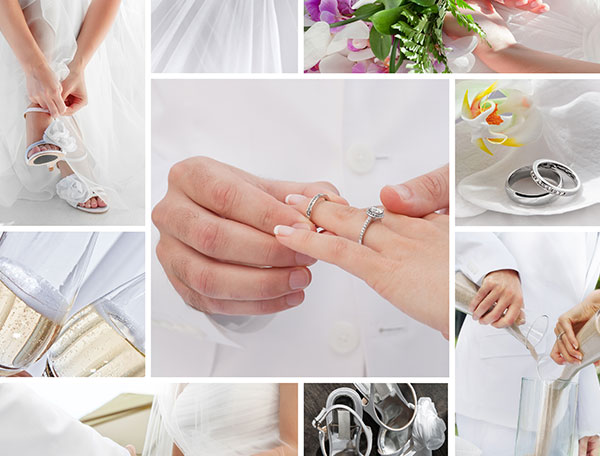 Civil Celebrant West Midlands
You might like to include a special additional ceremony:
The Unity Candle: one of the most common ceremonies. The bride and groom each take a lit candle and simultaneously light a third larger "unity candle."
Rose Ceremony: A simple unity ceremony where the bride and groom exchange roses, then present their mothers with the roses.
Wine Ceremony: The bride and groom each take a carafe of wine and pour it into a single glass, which they both drink from.
Water Ceremony: The couple each pour a different coloured water into a single glass, creating a third colour.
Sand Ceremony: The bride and groom both pour different coloured sand into a glass.
Celtic Oathing Stone: The couple hold or place their hands on a stone during their vows to "set them in stone".
Truce Bell: A bell is rung on the wedding day, the happiest day of the couple's lives and then is placed in a central location in the home. If the couple starts to argue, one of them can ring the truce bell, reminding them both of that happiness and hopefully ending the disagreement quickly.
Circling: In Eastern European ceremonies, the bride and groom circle the altar three times, which are their first steps together as husband and wife.
Broom Jumping: Typically the family places the broom on the ground, and the bride and groom jump over it together. The broom can then decorate a place of honour in their home. Very often used in Handfastings.
Civil Celebrant West Midlands
For civil weddings / partnerships to be recognised in Law, a short service at the local Registry Office is required and takes place in front of 2 witnesses and a Registrar. This is a legal requirement in both France and Germany before you can get married in a church or approved premises. The legal part of a Civil Wedding / Partnership is made up of 3 basic steps:
Declaratory Words – " I do solemnly declare that I know not of any lawful impediment why I ………. may not be joined in matrimony * to ………".
Contracting Vows – "I call upon these persons here present, to witness that I ………. do take thee ………. to be my lawful wedded husband / wife*".
Signing of the Marriage Register – * wording may vary slightly for a Civil Partnership
The rest of the service Exchanging of Vows; Exchanging of Rings; Music; Readings; other ceremonies are all purely ceremonial and can be performed at ANY location.
You may wish to do this before the service or on the same day. For this you will need to obtain a Notice of Marriage (the intention to marry) for which you must make an appointment. There is a waiting period of 16 days before you may hold the Register service which must also be booked.