Naming
Ceremonies Celebrant
Every Naming ceremony is unique and offers the flexibility to meet the individual needs and wishes of the family and can be seen as an alternative to a traditional christening.
We welcome the child (or adult) into the family and circle of friends and recognise and celebrate their arrival. Any person can arrange a naming ceremony, irrespective of spiritual, religious, or cultural backgrounds.
Together we will create a very beautiful, special ceremony for your loved one using either a selection of your own words, poems, and readings or from other sources.
My West Midlands Naming Celebrant services currently cover the following areas, but are not limited to:
Birmingham; Bromsgrove; Dudley; Edgbaston; Hagley; Halesowen; Harbourne; Kidderminster; Kingswinford; Stourbridge; Walsall; West Bromwich; Wolverhampton and Wombourne.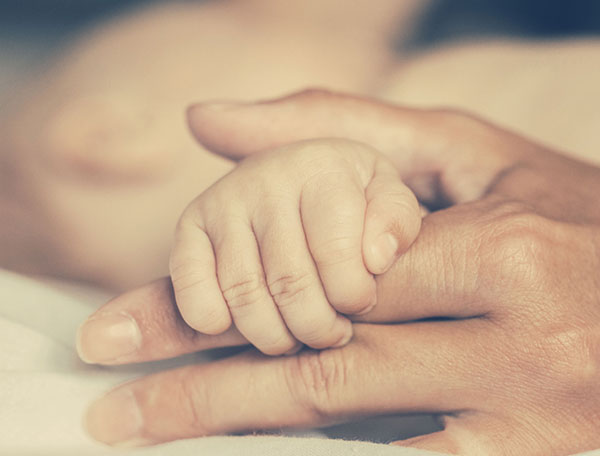 Civil Celebrant West Midlands
Reading ~ Extract from the Velveteen Rabbit by Margery Williams
I am your parent
You are my child…
I am your quiet place
You are my wild…
I am your calm face
You are my giggle…
I am your wait
You are my wiggle…
I am your dinner
You are my chocolate cake…
I am your bedtime
You are my wide awake…
I am your lullaby
You are my peek-a-boo…
I am your goodnight kiss
You are my 'I love you'…
There are many ways to make your child's Naming Ceremony a personal and unique event for all those involved. You can hold your Naming Ceremony at any suitable venue. The venue does not have to be licensed in any way, nor does it have to be local to you. You might want to hold it at home, Naming Ceremonies can be held outside but there will need to be an inside room available in case of bad weather.
A Naming Ceremony is an ideal way of celebrating the birth of a new baby or to welcome a child into the family. Many couples feel that it is appropriate to have a special occasion to celebrate the birth of a baby that can be shared with their family and friends. They can also be used to celebrate adoptive children and step children becoming part of a new family.
The event is a dignified and formal way to:
Welcome the child into the family.
Announce the names that have been chosen for the child.
Make promises and commitments to nurture and support the child through to its adult life.
Choose other adults and family members who are prepared to promise a special supportive relationship to the child.
Give and receive gifts.
Have a celebration party!